Britney Shut Down by Judge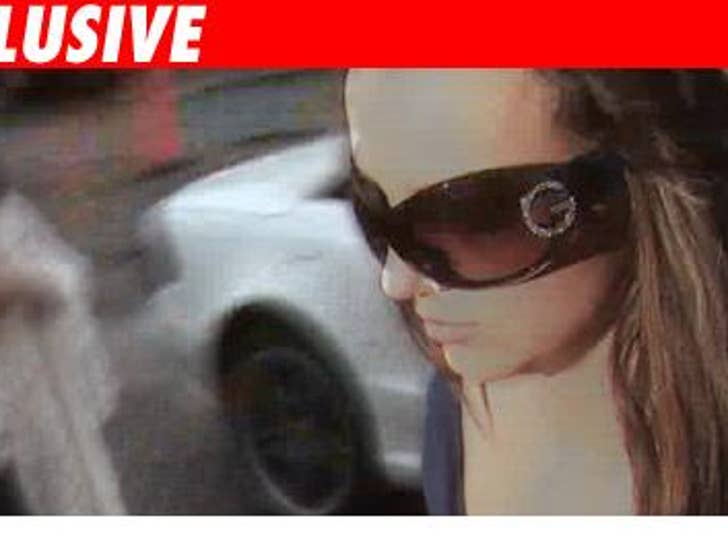 Britney Spears' lawyers went to court today to ask Commissioner Scott Gordon to reinstate her visitation rights, but she was shut down.

As TMZ first reported, Brit's family and professionals in her life have been planning a "creative way" to get Britney mental help. She has some sort of bipolar disorder. Her lawyers went to court to ask the Commish to restore her visitation rights "in a therapeutic setting." We're told K-Fed's lawyer objected, arguing that Britney has repeatedly ignored the Commissioner's order that Brit undergo a psychological evaluation.
Brit showed up for the hearing today, went through the metal detector but then had a change of heart and left. The Commish noted her absence. K-Fed showed up for the hearing.
The bottom line: Brit has no right to visit with her children. K-Fed retains full legal and physical custody.
"Idol" Wannabe Perrie's Gun-Totin' Past
Perrie Cataldo -- a smooth-talking "AI" contestant who crooned his way to Hollywood last night -- once had a secret weapon up his sleeve ... literally!
TMZ has obtained an arrest record revealing that Cataldo carried a handgun into a bar in Glendale, Ariz. back in 2006, after being kicked out for fighting. According to the arresting officer, Cataldo was "concealing" the gun under his clothing, and was confronted by security and arrested.
Cataldo plead no contest to carrying a concealed weapon (a misdemeanor) and was fined $568.
Cataldo went to serious lengths on last night's show to explain to the judges that he'd turned his life around since then. He revealed his baby mama was killed for being "at the wrong place, at the wrong time, with the wrong people, doing the wrong thing."
Drugs In Heath's Apt. -- But Death Not Suicide
Sources tell TMZ a variety of drugs were found in Heath Ledger's apartment, but the cops are viewing the death as an accident and not suicide, at least for now.

TMZ broke the story of Ledger's death yesterday afternoon. As we reported, various pill bottles were in the apartment, including an anti-depressant, anti-anxiety drug and sleeping medication. In addition, Ledger was being treated for pneumonia. And, we're told, cops found a $20 bill in the apartment with a white substance. The powder is currently being tested by the police lab.
Family members of Ledger have contacted TMZ through a rep and asked us to make it clear -- detectives told them there is no evidence that Heath intentionally took his own life.
Conclusive results won't be available until toxicology tests are run, and that could take nearly two weeks.
The Mom from "Growing Pains": 'Memba Her?!