Cat Lady to Paris: I'm Keeping Your Pussy!
Cat Lady to Paris:
I'm Keeping Your Pussy!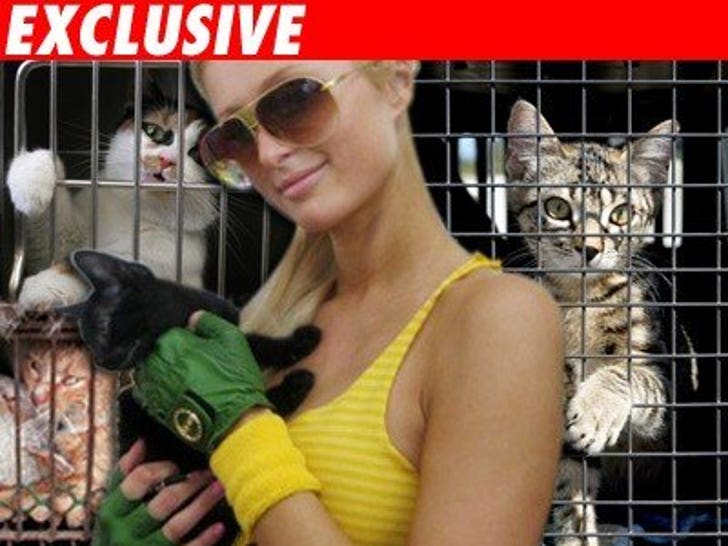 Paris Hilton left her pussycat at the vet almost two weeks ago and still hasn't gone back to get her. And now, the woman from whom Paris adopted the cat says Paris can't have the cat back -- because she's abandoned it!
TMZ has learned that Miss P adopted the puddy tat -- which she named Prada -- at the Kris Kelly Foundation last May, about a week before she headed to Lynwood Jail. After Paris was released, we're told she knew she had to have Prada neutered, but didn't get around to it until a few weeks ago, on January 30.
But here's the problem -- nobody came back for Prada! About a week later, Kris Kelly herself called Paris to find out what happened, but she still hasn't heard back as to what to do with Paris' pussy.
Paris' people say this is nothing to meow about. The cat was to be dropped off to be neutered and then delivered to one of Paris' peeps. That apparently hasn't happened yet. But Kris tells us that it's "a clear-cut case of abandonment" (no pun intended, we think) and has decided not to return the cat.
UPDATE: Paris' peeps are saying this is a publicity stunt of Kelly's making -- because of a falling out -- and that Paris had been in talks to work closely with the Foundation on a larger scale. That's clearly not going to happen now.