Paris Has a New Pal: The Green Fairy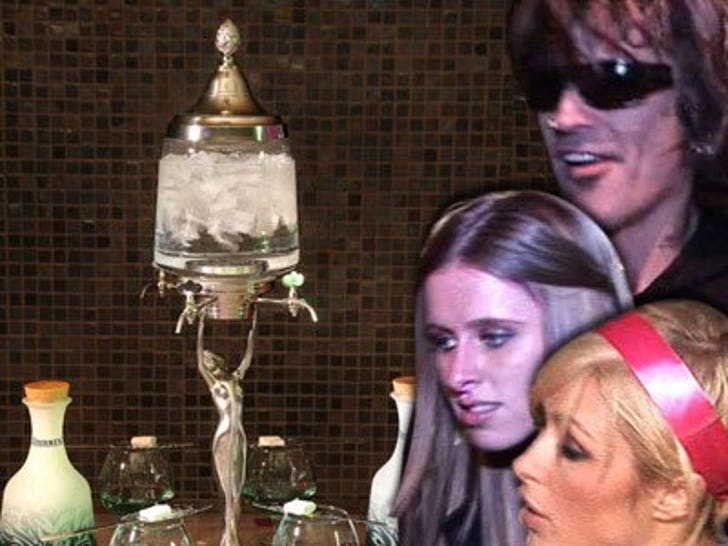 As if Paris Hilton needed more rocket fuel to make her visits to Las Vegas even more insane and unintelligible, now she's got absinthe to amp it up -- mais oui, that sly green slurry that makes sober adults go totally bats**t.

Spies at the Palms Hotel and Casino tell TMZ that Paris and sis Nicky and their entourage indulged last weekend in a bottle of Le Tourment Vert, a French import, as did partymate Tommy Lee. And we're also told that Lil' Wayne liked it so much -- he's featuring it in his newest music video.
Why is absinthe making stars' hearts (and minds) grow crazazier? Until just a few months ago, it had been banned, because it had been portrayed since the early 20th century as a dangerous, psychoactive drug -- and production was prohibited here. Sounds just like what Paris Hilton needs.