"Cheers" Update: Now a Tranny Bar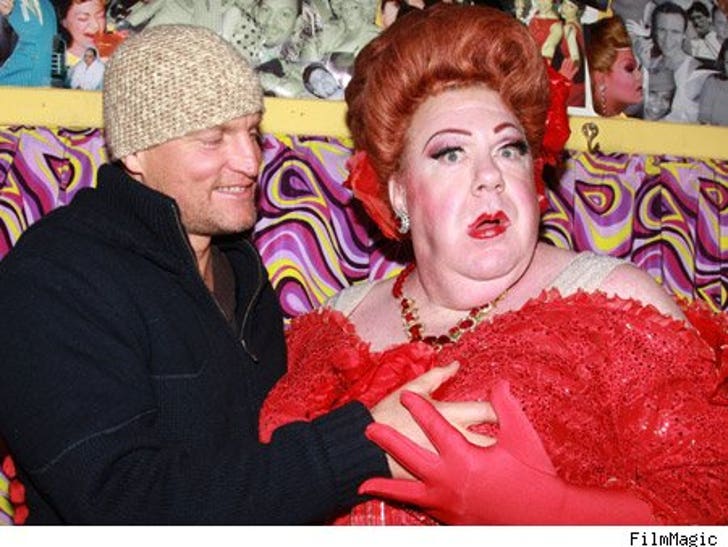 Woody Harrelson went backstage to show support for his bar buddy, George Wendt -- who was decked out in a screaming red dress for another Broadway performance as Edna Turnblad in "Hairspray." Who needs a drink?

George has been simultaneously scaring children and performing in the play since October, 2007.