Victim Says O.J. "Robbery" Was Orchestrated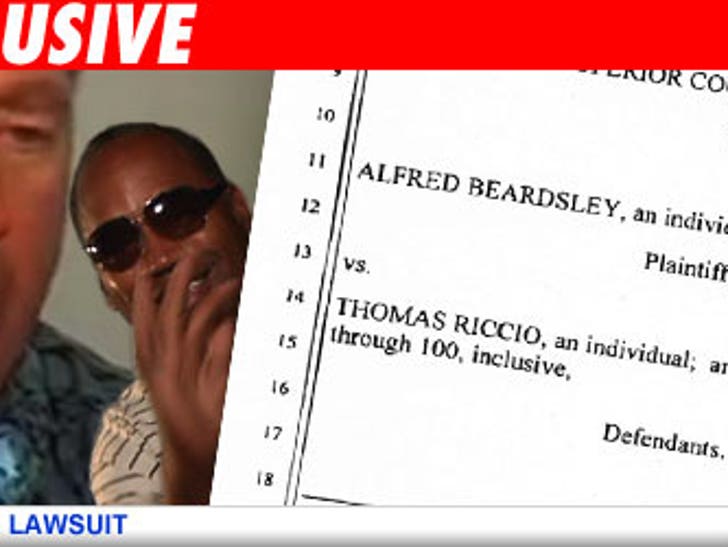 The man who allegedly had his memorabilia stolen at gunpoint by O.J. Simpson and friends has filed a lawsuit claiming the whole thing was pre-planned so the tape could be sold to ... well, us.

In a lawsuit filed today in Orange County Superior Court, Alfred Beardsley alleges he was lured to the now infamous Las Vegas hotel room meeting under false pretenses by Thomas Riccio. Beardsley claims Riccio made him believe he could sell the stuff to the owner of a large software company. According to the suit, at the same time, Riccio was lying to Simpson and fueling his anger.
Why, you ask, would Riccio try to get Simpson angry? According to the suit, Riccio planned all along to secretly audiotape the confrontation in the hotel room and then peddle it to the media.
Beardsley is suing Riccio for invasion of privacy, fraud, intentional infliction of emotional distress and unjust enrichment. He is asking for unspecified damages.