Floyd Mayweather is Philthy Rich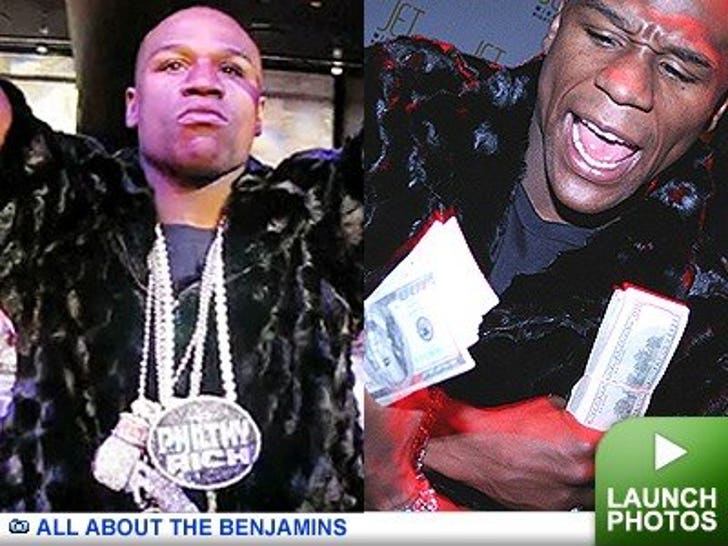 Little man Floyd Mayweather has some big money -- and some big ass jewelry.

Rocking ridiculous Mr. T bling and wads of cash, Mayweather celebrated his 31st birthday in Vegas last night -- with Keisha Cole acting as arm candy for Pretty Boy.
The boxer's due to take in even more cash real soon -- with a possible $20 million payday for WWE's Wrestlemania XXIV.