Militia -- Serving Bachelorettes Since 2003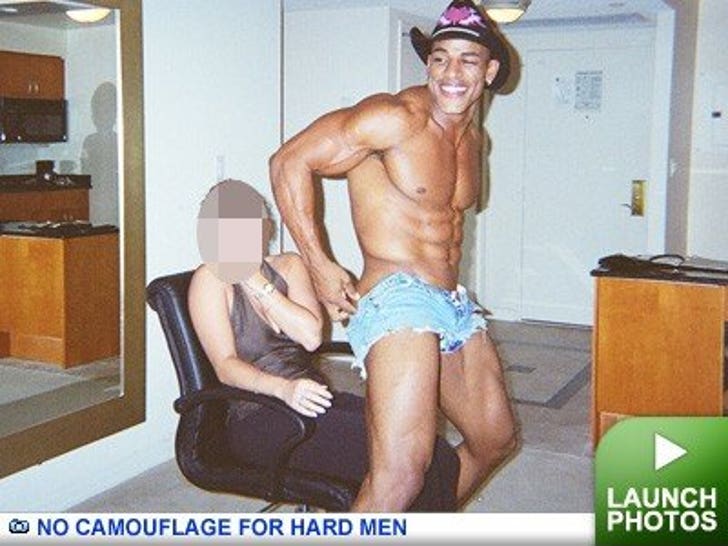 We already knew that "American Gladiator" stud-missile Militia had a gay porn past, but now we know he liked performing for the ladies as well -- for $150 an hour.

A former -- and, let's just say, very satisfied -- customer shared these photos with TMZ from a bachelorette party back in 2003 in South Beach. Militia (real name Alex Castro) was working as a bartender-dancer at Mango's Beach Club when our source saw him and asked him to heat up her pal's bachelorette. Militia took the order gladly, and gave them a multi-gun salute they'll never forget.