Bayside Principal Disciplines Naughty Schoolgirl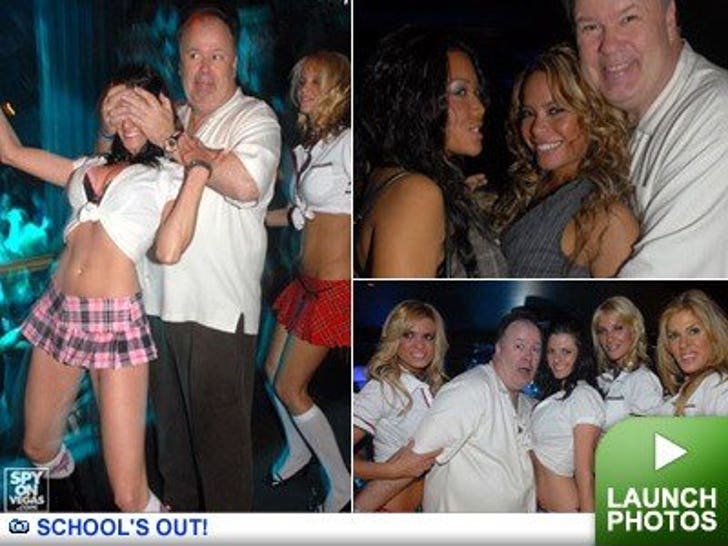 He may be old and a little creepy, but "Saved By the Bell's" Mr. Balding Belding has still got game. Our friends at SpyOnVegas.com caught the has-been 57-year-old out in Vegas at Hard Rock's Body English over the weekend, having no problem getting his fill of skanky school girls.

Paging Joe Francis! Grandpa's gone wild!