Adnan: Driving While Douchebag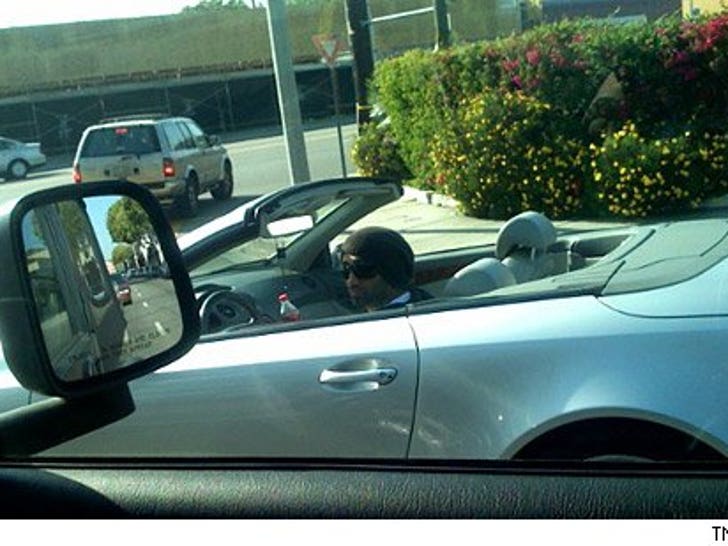 Adnan Ghalib isn't just riding Britney's weavetails, he's picked up some of her driving skills too!

A TMZ staffer was driving down Melrose Ave. yesterday, when an unidentified d-bag with unfortunate chin pubes cut him off -- not once, but twice. What's the rush? Was there a court hearing he had to help Britney miss?!
When our staffer pulled over to say a few kind words to the courtesy-impaired driver, they realized it was none other than the D-list paparazzo-turned-famous nobody himself and snapped a pic. It's TMZ, bitch!