Fergie: Is That a Lightsaber in Your Pocket?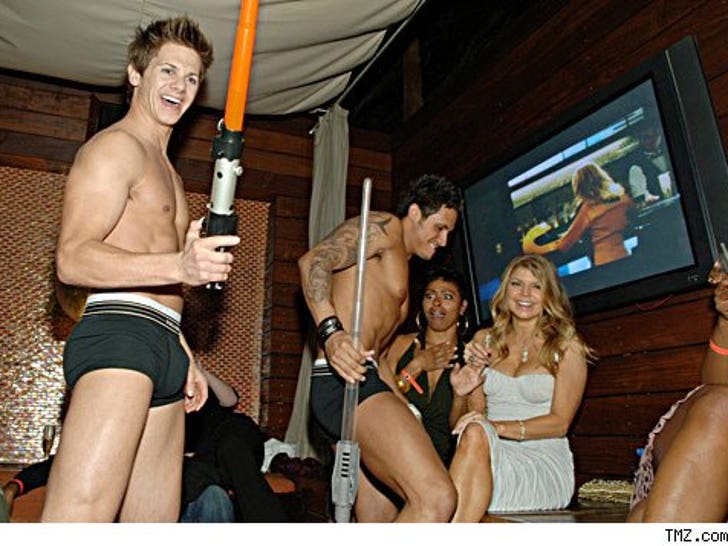 Fergie's centennial birthday party was so out of this world, she needed an army of half naked Jedis to control the situation this weekend. See the guy on the left? The force is strong with that one.

Quentin Tarantino was also into the movie theme in his private cabana at Bare pool at the Mirage, but it was less Star Wars, more Grindhouse.