Miley Cyrus Has Officially Lost All Hope, Destiny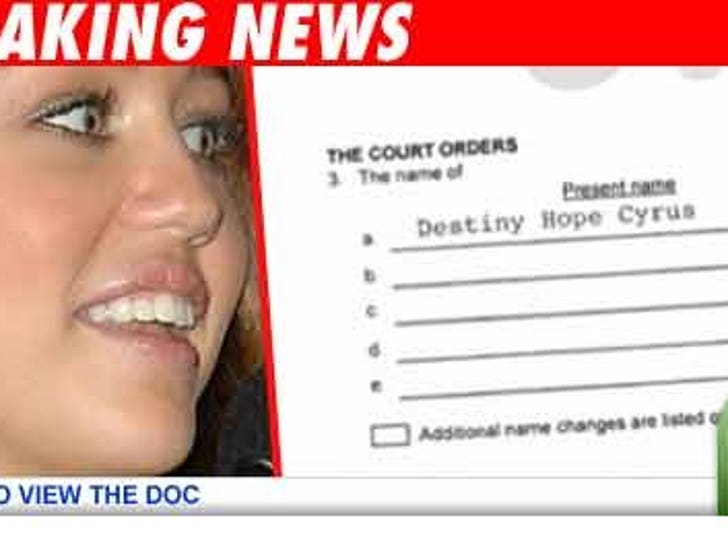 It's official -- Destiny Hope Cyrus is now a Disney baby.

A judge just approved Miley's parents' petition (she's a minor) for her name change to Miley Ray Cyrus. Only a lawyer was present -- and when he was asked for a reason for the change, he said, "Destiny Hope Cyrus has been commonly known as Miley Ray Cyrus since she was a young child. The change of name is requested to make her commonly used name the same as her legal name."