Spears' Smokin' Hot Baby Shower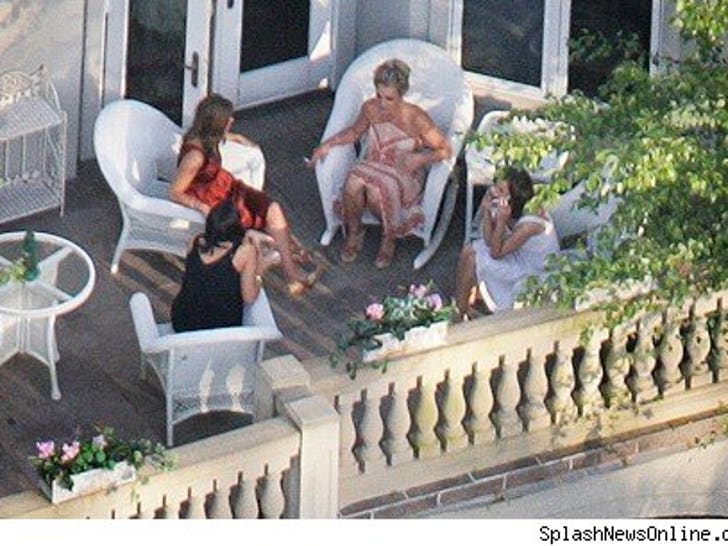 Britney Spears got in the family way this weekend -- and held court by smoking cigs at her baby sister's baby shower. Pass the Marlboros, y'all.

Sources close to the Spears clan tell us Britney took center stage by making an apology for putting her fam through the ringer with all her unbeweaveable behavior the last few years. Guests were also advised not to bring up any her whacked out antics -- in other words, no head-shaving jokes!
Around thirty guests -- including proud mama Lynn -- celebrated Jamie Lynn's upcoming unwed birth by munching on mac and cheese and watching J-L open gifts like a camouflaged hunting gear onesie. Babie's first kill! Looks like all is well again on Spears mountain.