Neverland Ranch Now Someone Else's Problem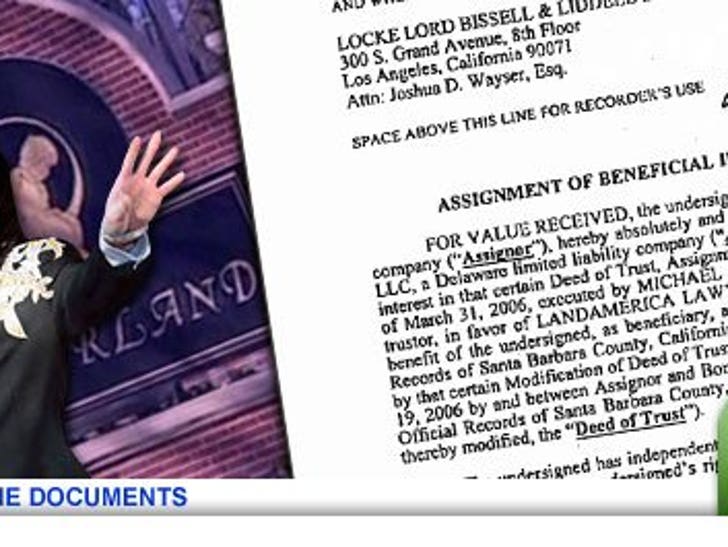 Michael Jackson's Neverland Ranch debt has been bought out just days before the property was to go on the auction block. Who's bad?

TMZ has obtained the deed with the lucky new owners - 1224 LLC. The debt is said to be around $23 million - plus an additional few hundred for llama food.
For the record, Jackson is still the official owner of Neverland Ranch, he just signs his mortgage payments over to someone else now.