Linda Hogan Knows How to Pick 'Em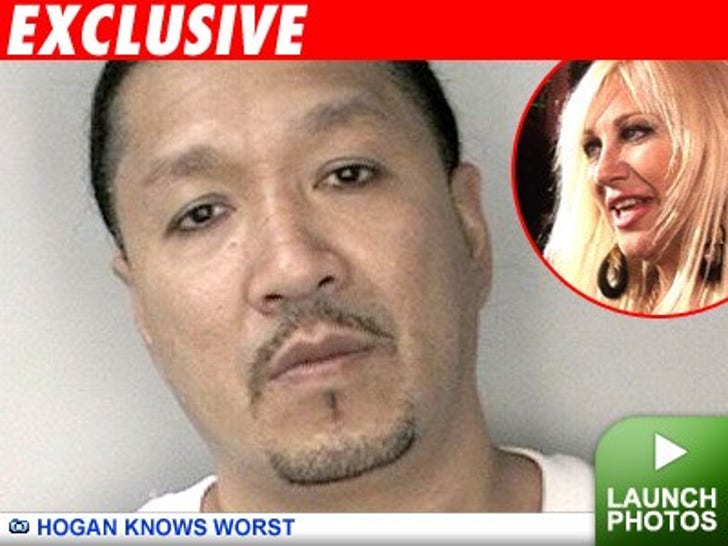 Linda Hogan keeps making one ridiculous decision after the other.

We reported yesterday that L. Ho is on the outs with her 19-year-old Nick-alike and may have found her rebound guy. Turns out he's a convicted felon.
Linda's date, Louis Adkinson, was arrested five times in two years for fun things like carrying a concealed weapon, giving cops a false name and writing bad checks. This guy makes crazy Hulk look like a prize.
UPDATE: We spoke to Louis and he tells us that he is a Hogan family friend and has worked with Brooke in the past as a music producer. He also tells us he was in town to visit Nick. Louis says he's friends with both Hulk and Linda -- they're not dating.