Suge's Alleged Victim: How'd I Get Butt Naked?!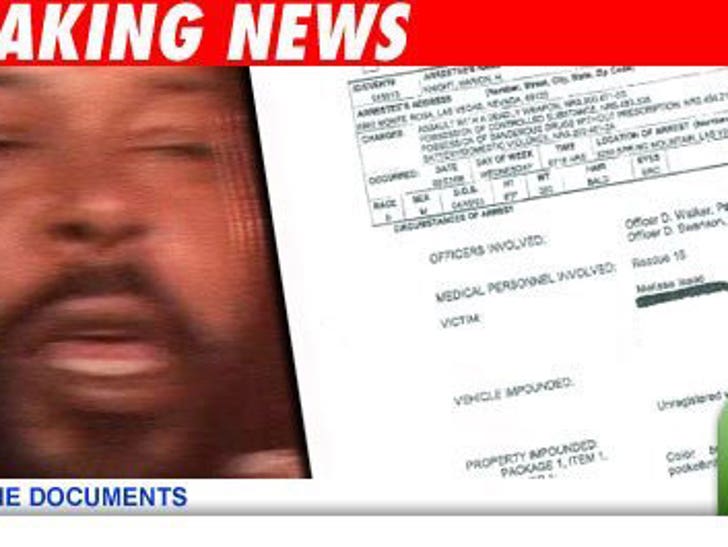 After allegedly being on the receiving end of a Suge Knight beat down, the rap mogul's girlfriend was found "undressed from the neck down," according to Las Vegas cops. Um, isn't that called "naked"?

In the police report obtained by TMZ, Melissa Isaac says she has no idea how she wound up in her birthday suit on that fateful night. But the report does give a clue into how the whole thing started -- apparently, Suge and Melissa were on their way to the Spearmint Rhino strip joint when Suge got a call from another woman.
Isaac confronted Suge about the other chick (oh no he didn't!) and that's when Knight allegedly went ballistic. When she tried to get away, Suge "caught up to her and tossed her to the ground ... [and] repeatedly kicked and punched her." She blacked out and woke up naked.
The report says Suge had a tab of E and a couple of Vicodin on him. He says they were for his headaches, but maybe he meant hers.