Ding Dang -- Brit's Cover Up Exposed!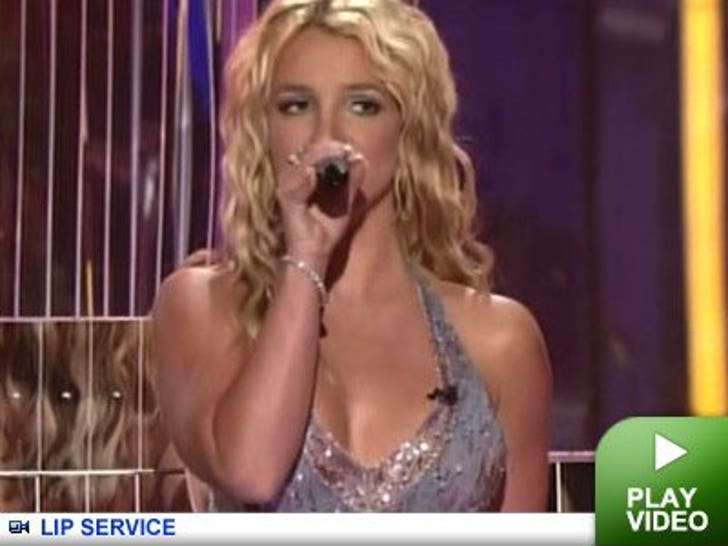 Britney Spears opened the VMAs last night with the telltale sign of a notorious lip syncher -- completely covering her moving lips the entire time she opened the show.

That said, TMZ eats crow for declaring her career dead after last year's girthy performance. She ain't dead at all after bizarrely winning three awards and looking awfully hot -- minus the spaghetti weave.