"Dancing" Star Throws Hissy Fits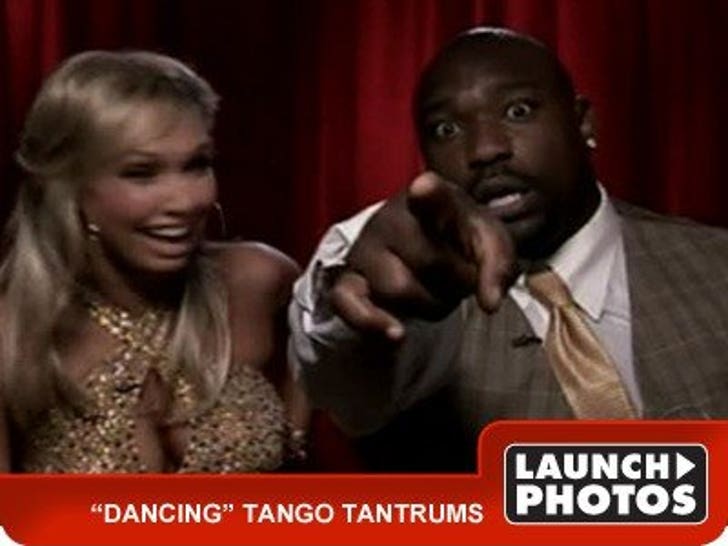 If voting were up to the cast and crew of "DWTS" -- we're told Warren Sapp would be the first one to go.

Our spies at "DWTS" tell TMZ Sapp's big head and man-diva attitude are causing problems.
We're told he talks down to everybody (especially the guy dancers and production assistants), yells at people and consistently walks out of rehearsals with partner Kym Johnson.
Move ovah, Shannon Elizabeth!
Stone Still Has Custody of Kiddie
Sharon Stone never lost custody of her child, so says her lawyer.
Stone had joint custody, but two weeks ago. the court clerk wrote in the file, ex-hubby Phil Bronstein "shall have permanent sole physical custody" as of Sept. 12. It's right there, in black and white.
But wait, there's more. The clerk also wrote, "Custody, visitation, holiday and vacation schedule shall remain in place as outlined on 10/4/07 order." That's the order that gave Sharon joint custody of the kid.
Sharon's lawyer says the inconsistency is obvious. In other words, Stone still has joint custody and the clerk just screwed up.
TMZ's Search for the Hottest Politician
Don't worry folks, these risqué photos of Macomb County Commissioner Carey Torrice weren't stolen from her cell phone or jacked from her personal email account -- they're sitting on her official website for all to see. And we likey.

It's gonna be hard to beat Michigan's Carey -- but we're looking for pics of the hottest politicians from your neck of the woods. Men or women, it doesn't matter -- click here to send us your candidate candids (with all their information).
Like father, Like son. While mommy's away, the kids and daddy will play.

Saving our planet is all the rage these days. While some stars are jumping on the green team, others aren't so eager to hug a tree.

Prada showed off its Spring/Summer 2009 looks last night in Milan for Fashion Week. Looks more like Fall to us.