Aniston Dines in Desperation City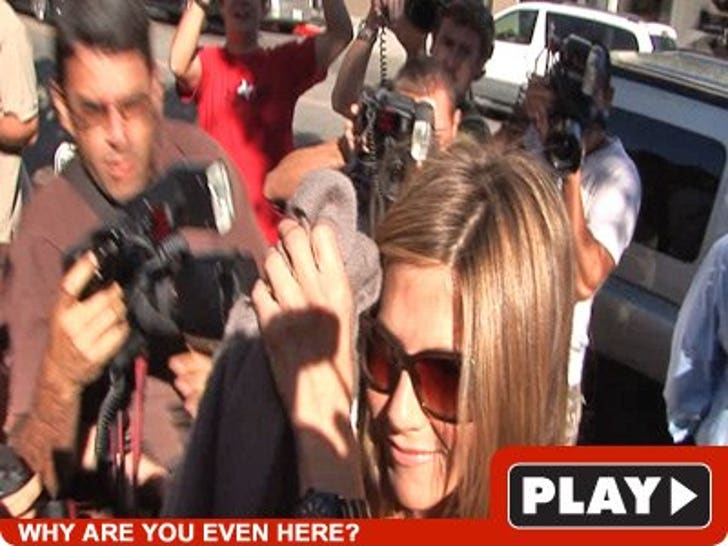 The Ivy restaurant is the paparazzi hornet's nest where fame-whores like Prince Von A-Hole go in search of attention -- so check out the chaos that erupted when Jennifer Aniston showed up.

But here's the question -- why would a famously private person like Jennifer brave the insanity for an over-priced, average tasting salad? You know the answer...