Fire Destroys Celeb Riviera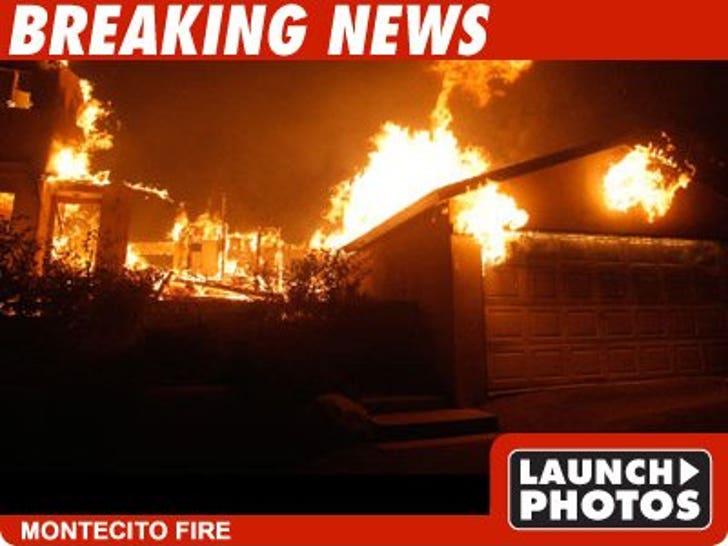 A massive wildfire is sweeping through the seaside town of Montecito, CA where Oprah, Rob Lowe, Kevin Costner, and dozens of other celebs own multi-million dollar homes.

TV helicopters showed more than 50 or so houses and other structures burning to the ground. So far, no confirmed reports of celebrity homes damaged.
FOX11 in LA is saying the fire is about two miles from Oprah's estate.
UPDATE 4:51 AM PT: According to their reps, Oprah and Rob Lowe's homes haven't been affected. Lowe wasn't staying there last night. Fire sources tells us at least 100 houses are now in flames, and the blaze has spread to nearly 2500 acres.