One Big Restraining Order, Two Huge Smiles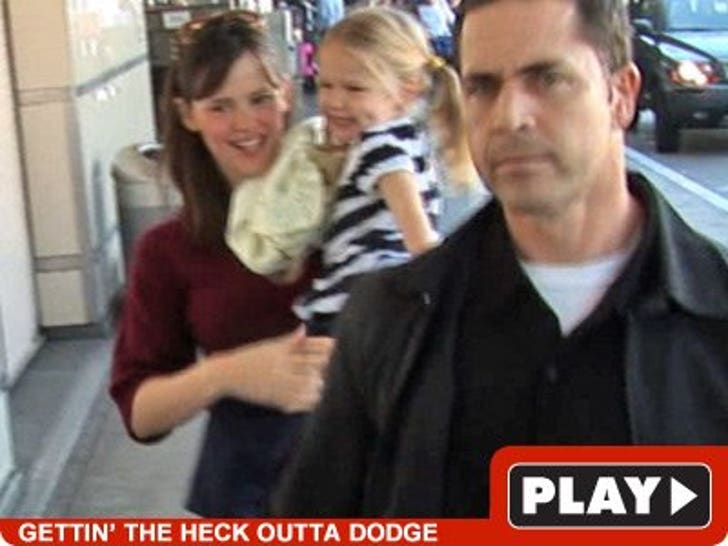 Now that they have legal protection from that crazy stalker guy, Jen Garner and her daughter felt safe enough to break out their giant megawatt smiles at LAX earlier today -- but their security guy, he still meant business.
Just yesterday Jen scored a permanent protection order against Steven Burky, the man she says has been "stalking and harassing" her with some extremely creepy emails. Burky is still under a 5150 psychiatric hold.