Club Promoters: Our Talent Got Locked Up?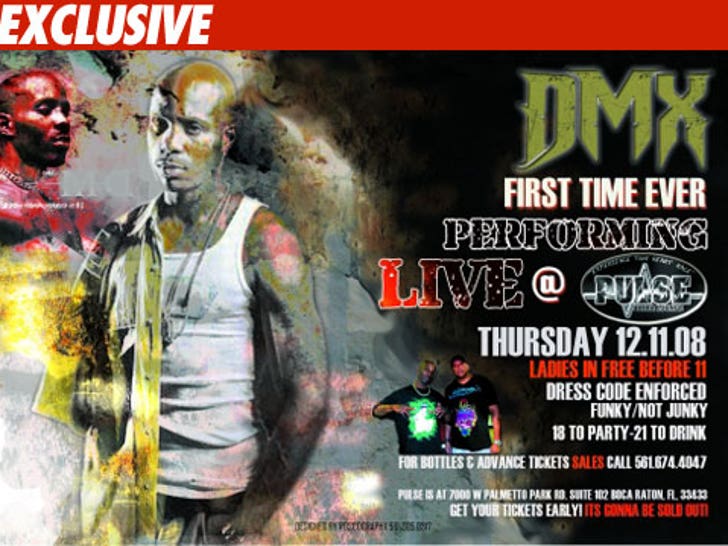 There's nothing like getting a call from TMZ and learning the guy who's performing at your club in two days just got arrested.

We just talked to the Pulse Ultra Lounge in Boca Raton, Florida, and they had no idea the 500 tickets they sold for DMX's Thursday night concert aren't worth the paper they're printed on.
The club is gonna have to refund the $20-a-pop tickets -- unless X can find a way to perform live via-satellite from his jail cell.