Furious "Twilight" Fans Cyber-Attack Replacement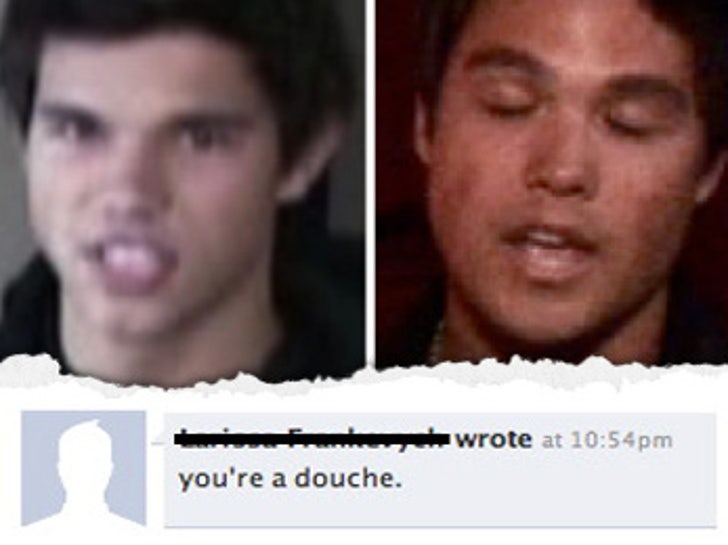 Some hardcore "Twilight" fanatics are seething over reports Taylor Lautner could be replaced in the upcoming "Twilight" sequel -- and now certain bloodsuckers are hitting his rumored replacement right where it hurts -- the dude's Facebook page.

The actor being hit is Michael Copon -- and in recent days, his page has been bombarded with messages like "[Taylor's] done all the hardwork and so deserves it," "I don't want you playing Jacob Black in New Moon :( because Taylor is perfect" and our personal favorite: "You're a douche."
A Facebook group devoted to bashing the actor has also been created -- and so far the cyber-club, which calls itself "I REJECT Michael Copon as Jacob Black: SAVE TAYLOR NOW!" already has locked down 1,290 members.
A rep for Copon was not immediately available for comment.