When NBA Stars Do Awesome Things...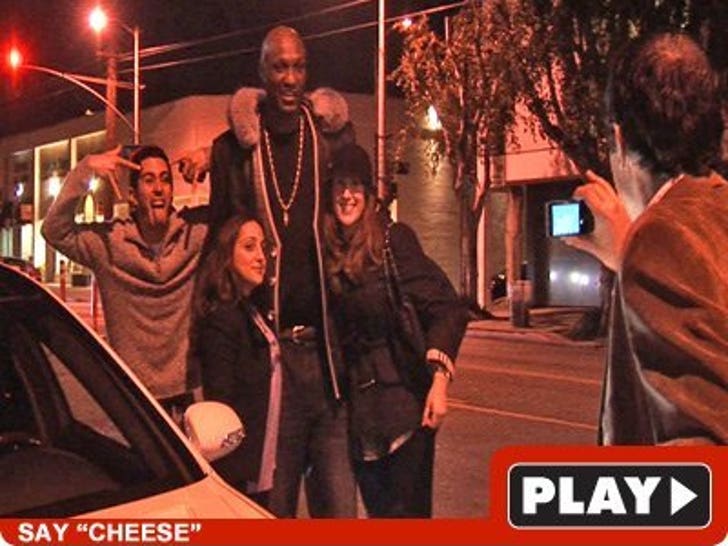 Judging from the footage we shot in Hollywood over the weekend, it seems like Los Angeles Lakers star Lamar Odom hasn't forgotten about the little people -- and when you're 6'10", that includes just about everyone.

Dude was in his car, about to drive home for the night, when a fired up basketball fan begged for a pic. Odom didn't just let the guy shoot, he stopped the car, got out -- and posed with everybody.