Chief Justice Screws Up Oath -- Obama Blanks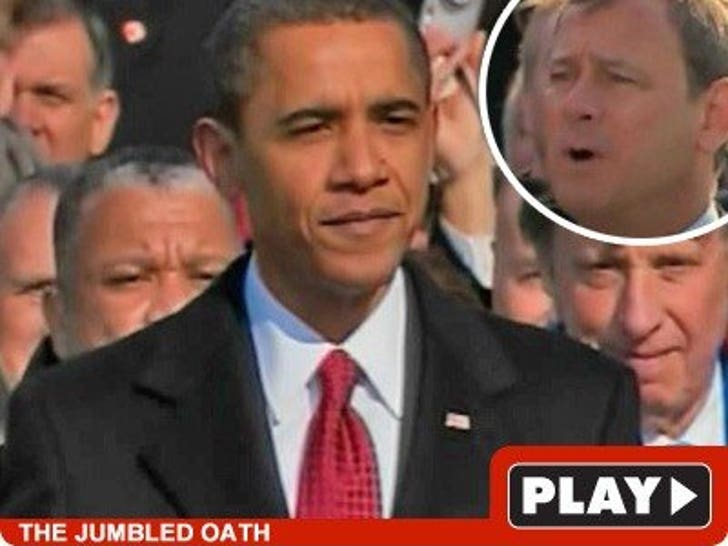 So the oath didn't go particularly well, and here's why. Chief Justice John Roberts screwed up the second line and it seems that threw Obama off track.
The oath, found in Article II Section I of the Constitution, reads, I do solemnly swear that I will faithfully execute the office of President of the United States....
The Chief asked Obama to repeat these words, "...that I will execute the office of President to the United States faithfully...." It's "of" the United States and the word "faithfully" should have come before the word "execute."
After that, Obama blanked. Could this be a conservative conspiracy?