Alba -- The Ditz Confused About Switzerland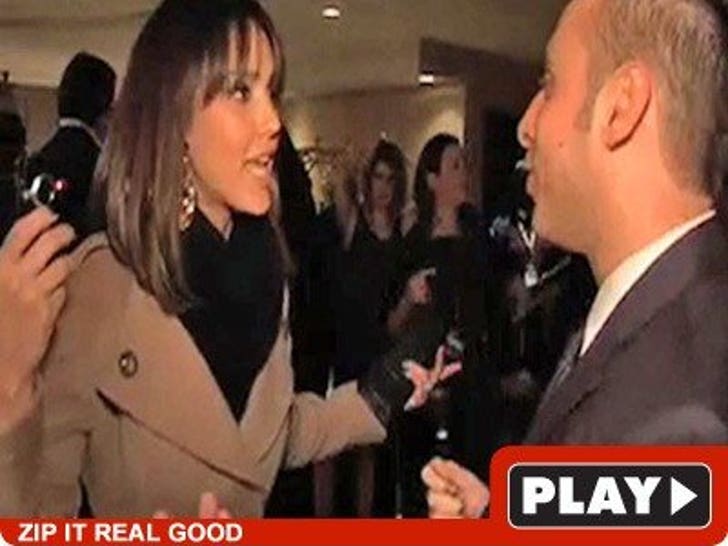 Nobody saw "Into the Blue" to hear her speak -- and the other day in D.C., Jessica Alba once again proved she's better on mute.
At the same event she called Bill O'Reilly an "A-hole," Alba tried to school a CNS News reporter -- but ended up looking like an arrogant buffoon instead.
Enjoy her confusing Switzerland with Sweden -- and her hubby finally getting her to shut up.