Super Bowl Porn Chick Sucks Up the Attention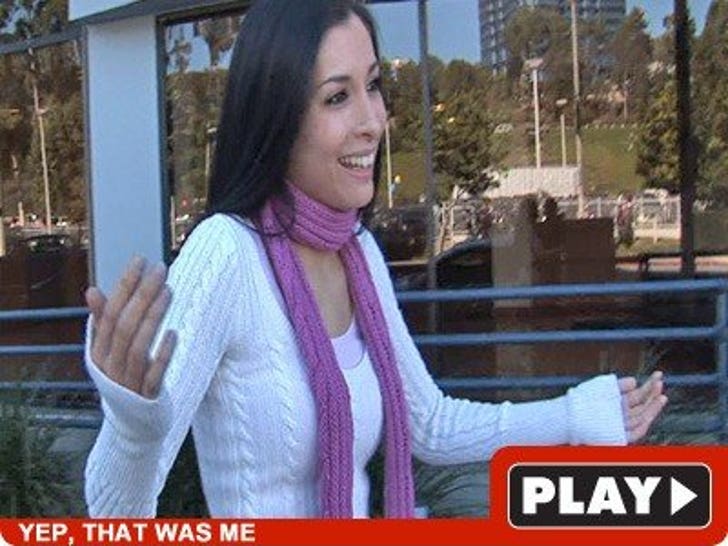 The dong-handler from the Super Bowl porn fiasco is thrilled that a huge audience was able to see her work ... even if it was only for 30 seconds.
TMZ happened to run into Tristan Kingsley in the San Fernando Valley -- aka the porn capitol of the world -- where the "Wild Cherries 5" star seemed to be soaking up her newfound mainstream exposure.
Comcast is currently offering $10 in apology money to anyone who saw it -- but anyone interested in seeing more of Tristan can check out sure-to-be-classics like "Masks and Capes, Ropes and Gags!" and "Double Jeopardy for Captive Girlfriends!"
You probably won't find them at your local Blockbuster.