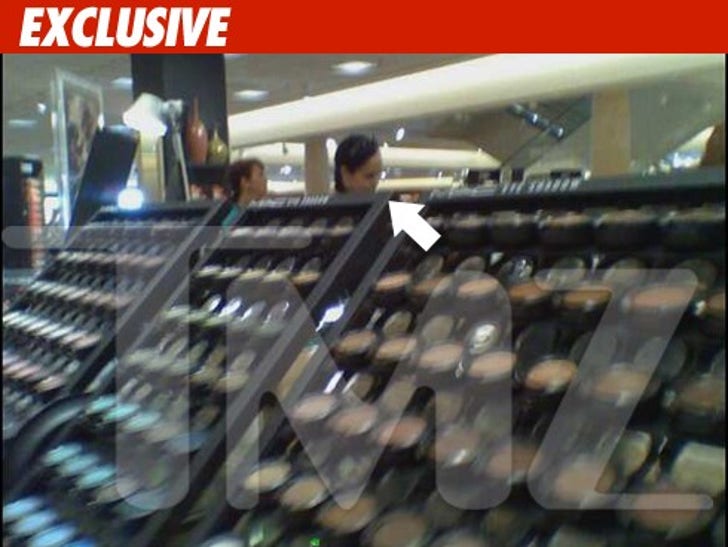 It just keeps getting better. OctoMom just left the MAC cosmetic counter at a Nordstrom department store.
She was at the Brea Mall near L.A. this afternoon. She bought stuff, though we don't know exactly what. But here's what we do know. Eye shadow costs around 15 bucks a pop.
UPDATE: OctoMom blew some of her hard earned handout money on one tube of clear lip gloss -- which ran the food stamp user a cool $14.50 plus tax. In comparison, a 48-pack of Pampers usually runs around $16.99.