Lady Antebellum -- De-Feeted in Vegas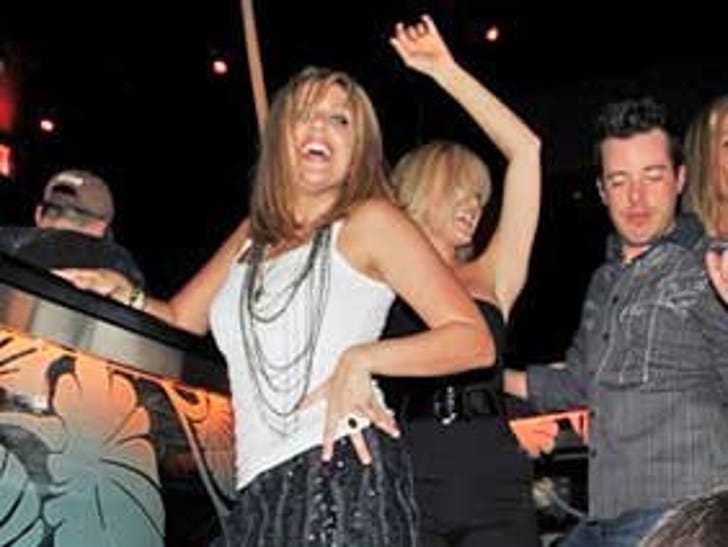 Hey, some guys are into that...
... country music, that is.
The chick braving the dance floor barefoot at The Bank nightclub in Vegas is Hillary Scott from the country group Lady Antebellum.
The chick in the pant-suit behind her is Kellie Pickler, but nobody cared.