Magazine Photoshops the Black Off Barack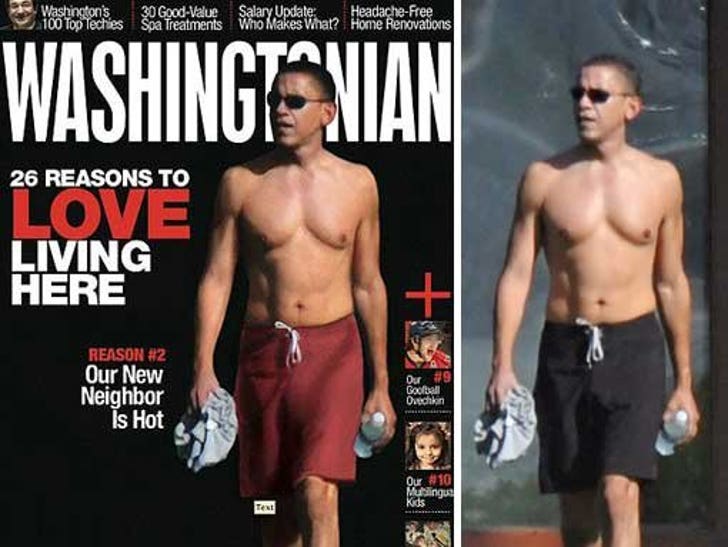 Barack Obama on the cover of the new issue of the Washingtonian (left) and the exact same candid pic that TMZ posted in December (right).
The editor-at-large tells TMZ the decision to change Obama's swimsuit from black to red was "purely artistic" because of the background being black.
Not that there's anything wrong with that.