White House Dinner -- Hail to the Chef!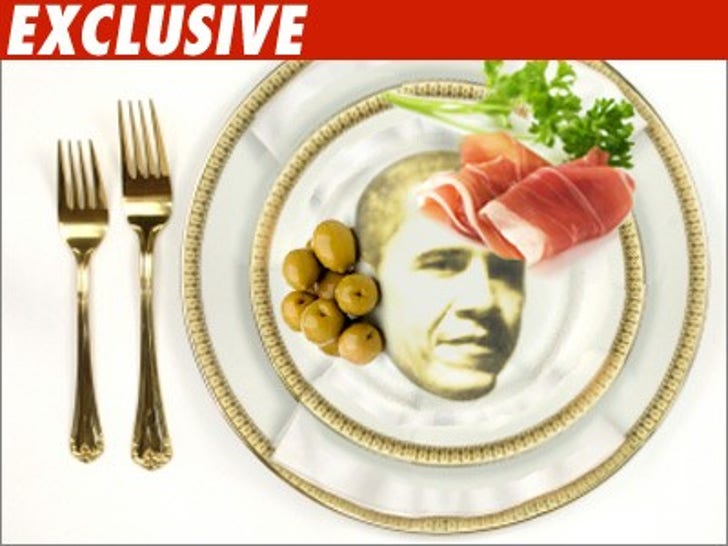 You've heard the state of journalism is code red -- newspapers and magazines folding, TV stations going broke...well there's something in the media that's recession proof -- the menu for the White House Correspondents' Association Dinner.
We got hold of it and it's gonna be a pretty damn fancy shindig at the Hilton Washington this Saturday.
First course: Sopresso, Prosciutto, Reggiano & Brie Plate, Spiced Olives, Wild Watercress Salad, Warm Crostini Drizzled with Balsamic Dressing.
Entree: Porcini Dusted Petite Filet, Paired with Sun Dried Tomato Seared Escolar with Olive Tapenade, Mascarpone Polenta, Asparagus, Cipollini, Green and Yellow Squash, Porcini Mushroom Demi.
No dessert this year -- they're donating the money to a local charity.