Miss Cali Officials -- It's All Up to Trump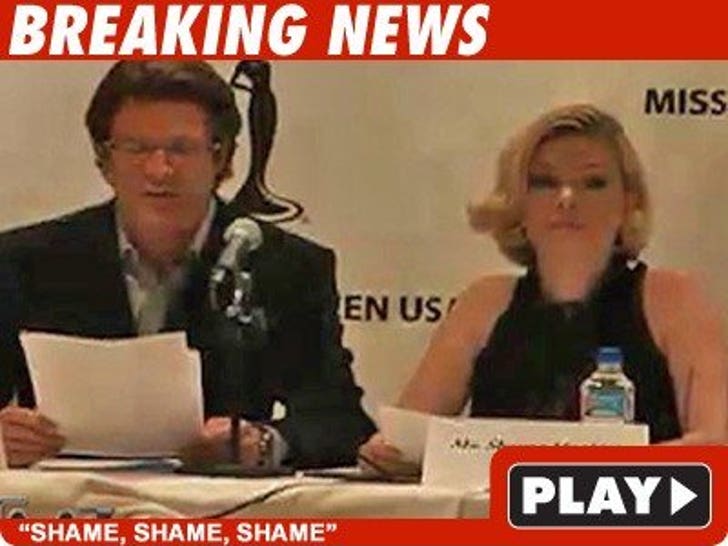 The Miss California USA pageant officials just held a press conference about Carrie Prejean's future -- and while they were highly ticked off that she broke contract and recorded a PSA for NOM, her fate still lies in the hands of Donald Trump.
Shanna Moakler and Keith Lewis also openly expressed their disdain for the way Carrie has handled herself lately -- and said she's the first Miss California with "handlers" through which they're forced to communicate.
The Donald will hold a presser tomorrow at 11am ET for the official decision. We'll be there.