Us Weekly Blasts InTouch -- Tabloid War Ensues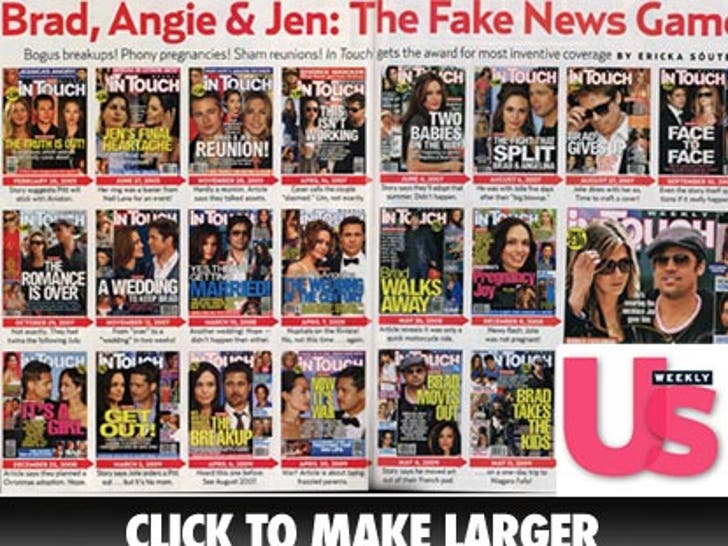 There's a new celebrity war raging in Hollywood -- except this one doesn't involve famous people, just the magazines who report on them.
Us Weekly has launched a full-scale attack on their sworn enemy InTouch Weekly -- using a two page spread in their new issue to rip their glossy rivals for printing "bogus" and "phony" stories about Brangelina for the last 4 years.
Us printed 21 InTouch covers dating back to 2005 -- and then shredded the "fake" stories one by one, killing the mag for running headlines that screamed "Brad Gives Up," "Brad Moves Out" and "The Fight That Split Brad and Angelina."
InTouch fired back with a nice snarky statement of their own: "We're extremely flattered that our competition pays so much attention to InTouch that they were willing to devote a 2-page spread to us."