Obama's Girls Shake It Up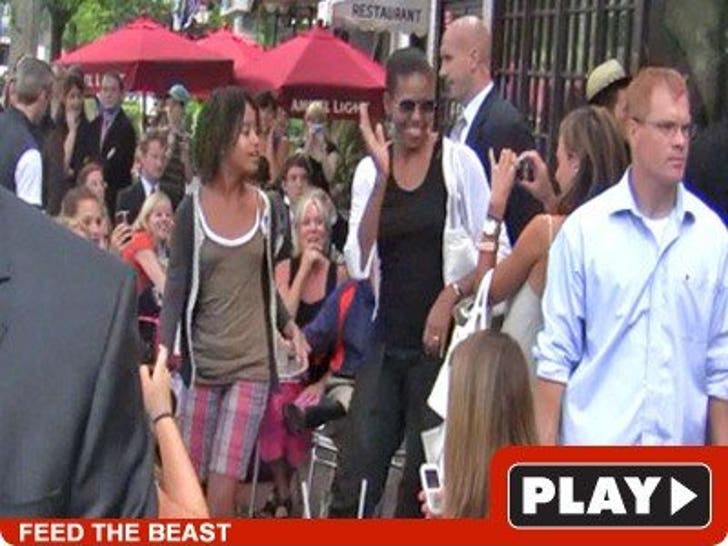 Michelle and Malia Obama stepped out of the White House to satisfy one of the First Lady's biggest cravings: Hamburgers and shakes.
We're told the two chowed down on burgers, fries, onion rings and a variety of shakes -- cocoa, vanilla, toasted marshmallow and Milky Way -- at Good Stuff Eatery, the restaurant owned by former "Top Chef" contestant Spike Mendelsohn.
As for the Secret Service -- they just watched. No eating for them.
FYI -- the onion rings got the First Lady Seal of Approval.