Who Wants to Be on Top of Marilyn Monroe?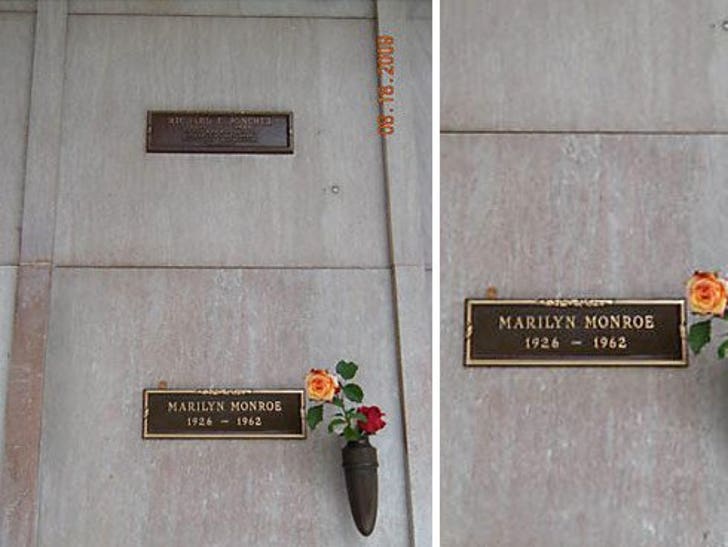 For $4.6 million, you can sleep with Marilyn Monroe ... for all of eternity.
A woman in Los Angeles removed her dead husband from his crypt -- which is located right above Marilyn Monroe's at the Westwood Village Memorial Park and Cemetery -- and has put the plot for sale on eBay.
The cemetery is also home to the likes of Natalie Wood, Jack Lemmon, Don Knotts, Rodney Dangerfield and Donna Reed.
Bidding ends at noon Monday.