Michael Jackson's Tigers in the Line of Fire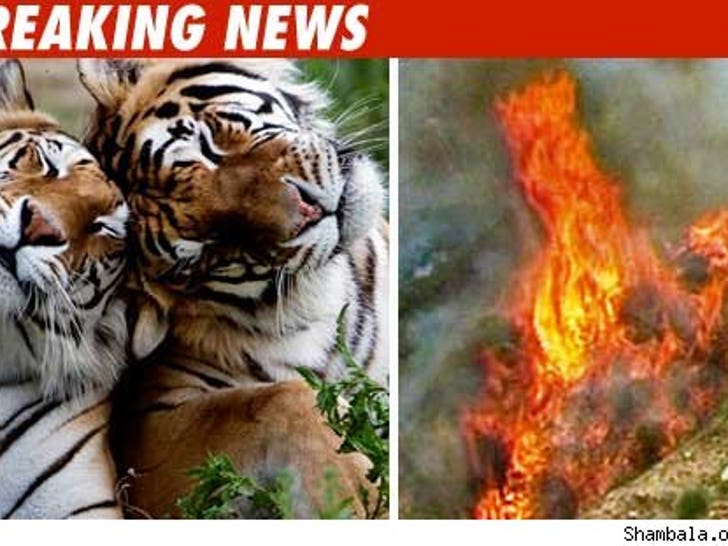 Two of Michael Jackson's tigers are currently living in an animal sanctuary right near the massive wildfire burning in California -- but despite mandatory evacuations in the area, they're not going anywhere.
We just spoke to the VP in charge of operations at Shambala Preserve -- owned by "The Birds" star Tippi Hedren -- who tells us "We house 64 big cats and it would be a logistical nightmare to bring all these cats down the road and get in the firefighters way of doing their job."
Two of those 64 cats: Thriller and Sabu (seen above), who were once owned by Michael Jackson. We're told the animals are fine and "don't even realize the commotion around them."
All the employees at the Preserve will be riding out the fire with the animals. As for supplies, they have water tanks, pumps, hoses, generators and a "fridge full of food."