Lucy Ewing in "Dallas" : 'Memba Her?!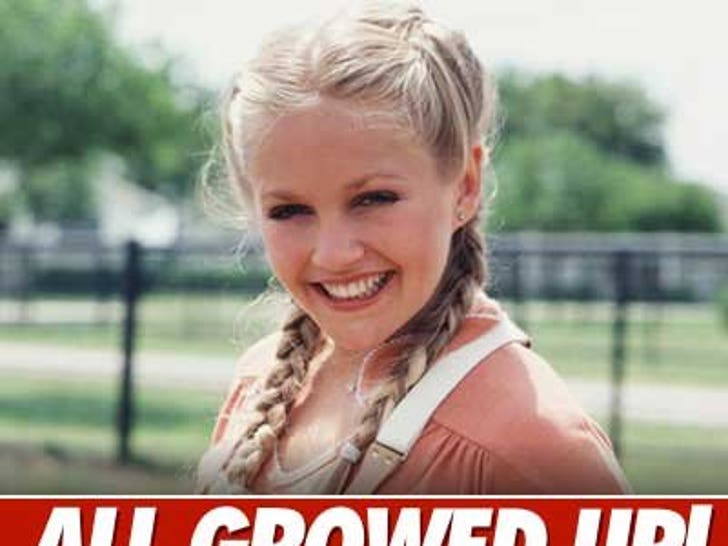 Chris Brown -- There's No Place Like Home
Chris Brown may have to complete court ordered hard labor in Virginia as a part of his penance for beating up Rihanna ... but he's got a pretty cushy place to rest his head while doing it.
Brown recently twittered pics of the home -- filled with enough distractions to last a lifetime -- where he sought refuge after the infamous incident with his former girlfriend Rihanna.
Ironically, part of Chris' hard labor sentence will likely involve graffiti cleanup.
Even though celebrities have the raddest most cool lifestyle in the world -- even they have to work ... sometimes. So check out the stars hard at work while you are working of the three day weekend!
These stars are stuck with these tattoos forever and ever and ever -- or at least until they fork over enough cash to get 'em removed!
TMZ's Vacation Disasters Contest
The pics poured into the newsroom for the TMZ Vacation Disasters Contest and we can't believe the crazy stuff you people went through!
Supermodels: Then and Now
Some of the biggest models in Hollywood have aged like wine. Others ... not so much.
Guess which celebrity smackers have mysteriously gotten more voluptuous with time!
If a celebrity walks up to you and offers you some crack -- just say NO!
Guess the Growing Hairline
For some crazy reason, these celebrity hairlines are working in reverse -- it's a follicle miracle! See whose hair is magically making a comeback!
Mystery Man Meat -- The Total Package!
These stars were daring enough to strip down to their budgie smugglers and bare it all for the love of sunburns!