Mya -- Blood on the Dance Floor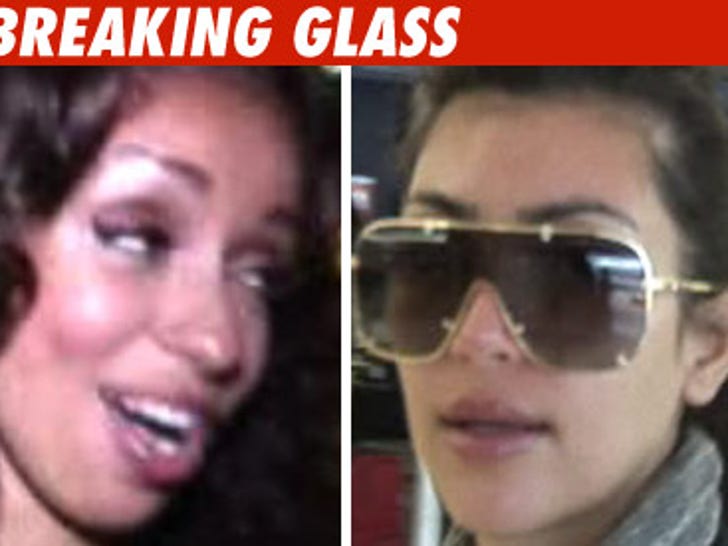 Mya is officially the newest victim of the ruthless "Dancing with the Stars" curse -- the pop star had a run-in with some broken glass last night and sliced herself so badly, she needed stitches.
Mya just posted the following message on her Twitter page: "Went 2 the hospital late last night 2 get stitches . Deep cut from glass. Only caught 2hours of sleep but feel great. Must be adrenaline."
Sound familiar?? It should.
Last year, Kim Kardashian also suffered a major laceration from an incident with broken glass right before her stint on Dancing with the Stars.
If history is any indicator, Mya's in for a short run ... Kim got the boot in week 3.
UPDATE: Mya just wrote an injury update on her Twitter page: "Nothing to worry about. Just an ugly slice on my finger-not the first time I've had stitches. I'll be just fine. Thanks 4the concern."