Michael Jackson -- I Could Have Touched Hitler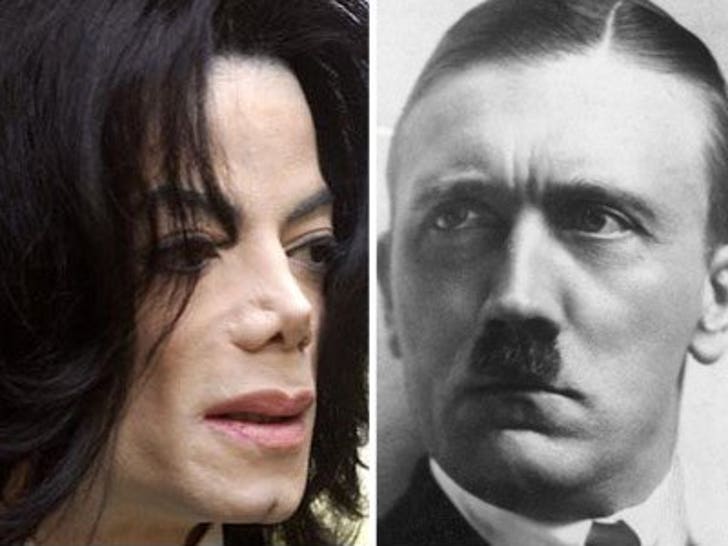 Michael Jackson truly believed that he could have charmed Hitler out of doing that thing he did back in the '40s, if only he could have had a sit-down conversation with the guy.
It's all according to a report from The Sun ... who's quoting Michael's friend Rabbi Shmuley ... who says he has a tape of Michael making the comments for an interview the two did a while back. We'll believe it when we hear it....
But in the report, Michael is also quoted as calling Hitler a "genius orator" -- a statement similar to the one Aubrey O'Day made on Fox News a few weeks ago.
Here's a partial transcript from the supposed interview:

Shmuley: "You believe that if you had an hour with Hitler you could somehow touch something inside of him?"
Jackson: "Absolutely. I know I could ... You have to help them, give them therapy, teach them that somewhere, something in their life went wrong."
Unfortunately, Jackson was born in 1958 ... about 13 years after Hitler killed himself.