Miley Cyrus Tour Bus in Deadly Crash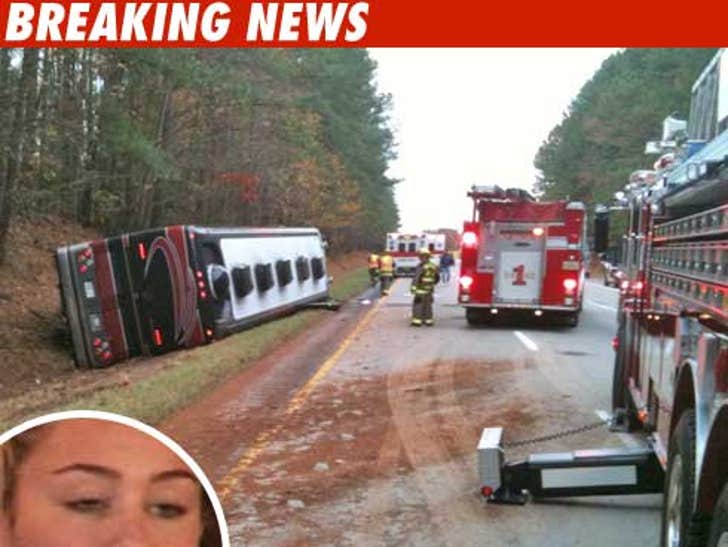 UPDATE: Miley was not in any of the vehicles that were traveling in the caravan.

Miley Cyrus' tour bus driver was reportedly killed last night after one of the buses in her 4-vehicle caravan flipped over on a highway in Virginia.
Officials also confirmed the driver of the bus was the only fatality -- one other person was transported to a local hospital due to injury.
Officials are investigating whether the driver died before the crash or after -- which could explain why the bus drifted off the road. Officials also tell us the roads were really wet from overnight rain. A man at the scene says the bus appears to have drifted off the road for a fairly long stretch before tipping over.
A reporter from WTVR.com was on scene and shot footage of the wreckage.