In The Hoff's World, Everything's 'Great'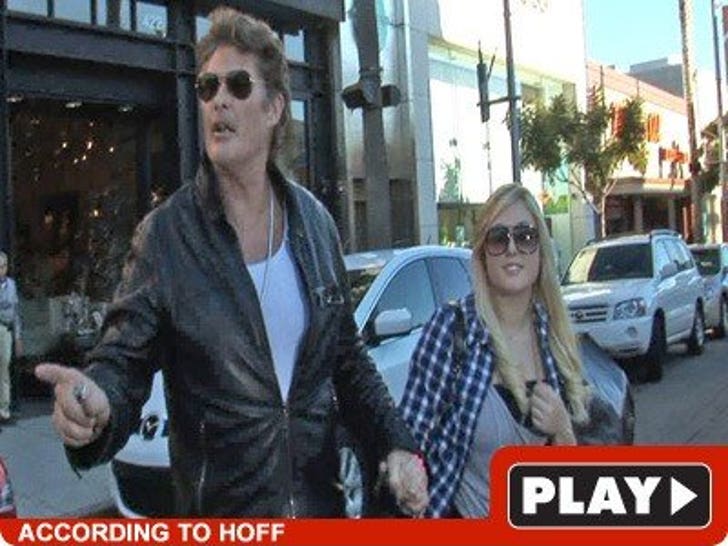 David Hasselhoff has a habit of grinning in public every time a bad story comes out about him -- and with the release of his daughter's terrified 911 call for him yesterday, it's really no surprise he appeared with her saying everything is "great."
In the call, a crying Hayley says her father "collapsed" and "keeps falling down," while another voice was heard saying it's "very, very bad here." David was then taken to Cedars-Sinai.
Yesterday though, Hoff spun it a little differently, saying "Do I look like I'm in trouble? We're doing really well."