Tiger Woods To Break Silence At PGA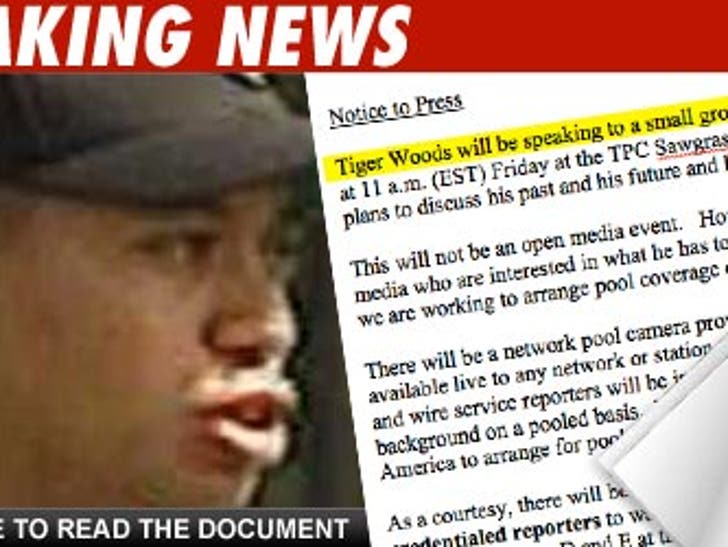 UPDATE: The following message was just posted on Tiger Woods' official website: "While Tiger feels that what happened is fundamentally a matter between him and his wife, he also recognizes that he has hurt and let down a lot of other people who were close to him. He also let down his fans. He wants to begin the process of making amends, and that's what he's going to discuss."
The PGA Tour's website just posted that Tiger Woods will speak publicly at the PGA Tour Headquarters on Friday at 11:00 AM ET.
The PGA typically announces on Fridays who will play in the following week's tournament.
According to Tiger's agent, Mark Steinberg, Tiger plans to apologize for his behavior and discuss his plans for the future. Woods will be speaking with a small group of his friends and colleagues during the news conference.
Steinberg said no one will be able to ask questions during the news conference. There is a report out that Tiger will read a prepared statement.
And this is interesting ... the news conference will take place during the Accenture Match Play Championship -- one of the sponsors that dropped him in the wake of the sex scandal.
Steinberg said, "This is all about the next step. He's looking forward to it."