Spencer Pratt's Dog Leaves Him in Stitches
Spencer Pratt's Dog
Leaves Him in Stitches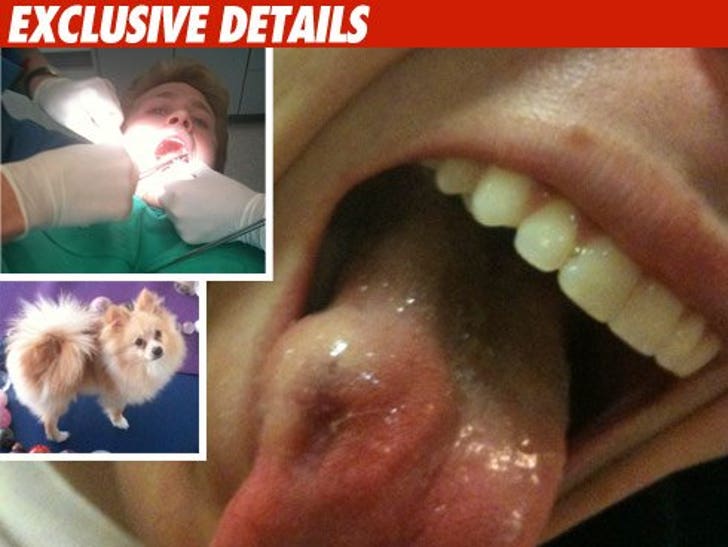 Spencer Pratt got a serious tongue-lashing by someone other than his reupholstered wife Heidi Montag when an incident with his dog got real bloody ... real fast.
It all went down Monday while Spencer was playing a game of tug-of-war with his little dog. Sources close to the reality couple tell us Spencer put the little rope toy into his mouth ... when suddenly the rope slipped, and Spencer chomped down through his own tongue -- creating a gaping hole in his licker.
We're told Pratt hasn't been able to talk the past few days and sees it "as a sign from God that he needs to continue to keep his mouth shut in 2010."