'AI' Contestants -- Ryan and Simon are Off Limits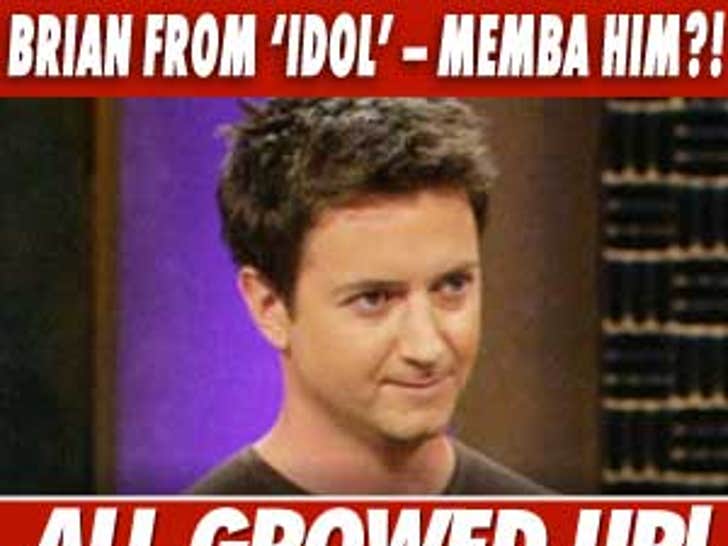 TMZ obtained a copy of the contract every "American Idol" contestant must sign before going on the show -- and one thing is perfectly clear .... Ryan, Randy, Ellen, Kara, and Simon are all outta bounds!
According to the legal doc -- a copy of which was filed in court because a contestant was a minor -- the contestants promise the following: "Neither I nor any members of my family or my friends will enter into any personal, social, business, and or financial relationships with any of the judges, host(s), guest stars ..." The prohibition runs for the duration of the show and 6 months thereafter.
But the way we see it ... there's no way the contract can bind family or friends. Nonetheless, it's a good threat, because according to the doc, a contestant will be disqualified for violating the rule and forfeit any prize money.
And in the money department ... here's the way it breaks down.
The winner gets $175,000 when he/she starts recording ... and another $175,000 when that person "delivers" the first album. If the winnergets a second album, he/she gets anywhere between $275,000 and$550,000 depending on the success of the album. As for a third album -- anywhere between $325,000 and650,000. As for a forth -- anywhere between $375,000 - $750,000. Asfor a fifth -- $450,000 - $900,000. And a six album gets the winnerbetween $500,000 and a cool $1 mil.
The second place finishergets $150,000 when he/she starts recording their first album ... and another $150,000 upon delivery. The second album gets the runner-upbetween $225,000 and $450,000 and so on.
As for 3rd through 12thplace -- if the label signs them -- they each get $100,000 when he/she begins recording album #1 and another $100,000 upon delivery ... though most of them end up playing hot air balloonfestivals.
And get this ... according to the contract, "A.I."isn't required to pay incidental expenses during the show. Contestantseven have to pay for their own transportation when they're nottraveling to and from the show.
'Lost' Memorabilia - No Longer Under Locke & Key
A bunch of awesome "Lost" memorabilia just fell from the sky ... and could be yours if Hurley doesn't drop by and outbid you.
The auction -- spearheaded by Profiles in History and set to go down this summer -- features roughly 100 "Lost" items including Hurley's Mega Lotto Jackpot ticket, multiple characters' passports, Eko's badass staff, and a ton of items made by the Dharma Initiative.
Hurry up and check out the gallery ... before someone turns the frozen wheel and moves it to an unknown location.
KISS -- Takes a Lickin', Keep on Kickin'
After 37 years of classic rock glam, mounds of makeup, sky-high platform heels and a few plastic surgeries, 60-year-old Gene Simmons, his tongue and the rest of the guys in KISS still know how to put on a lick-ass show.
Hollywood's Beachin' Blondes!
The only thing hotter than a teeny-weeny bikini this summer is one of these smokin' blonde babes.
Can you guess whose lucky little man got hooked up with a free piggy back ride through NYC yesterday?
Shady Celebrities -- The Ray-Ban Rage
A trusty pair of sunglasses are a staple in any celebrity's wardrobe -- and everyone seems to be relying on one trendy brand!
Check out which superstars are putting the Ray-Ban Wayfarer front and center!