Asian Whitney Houston -- Wiped Out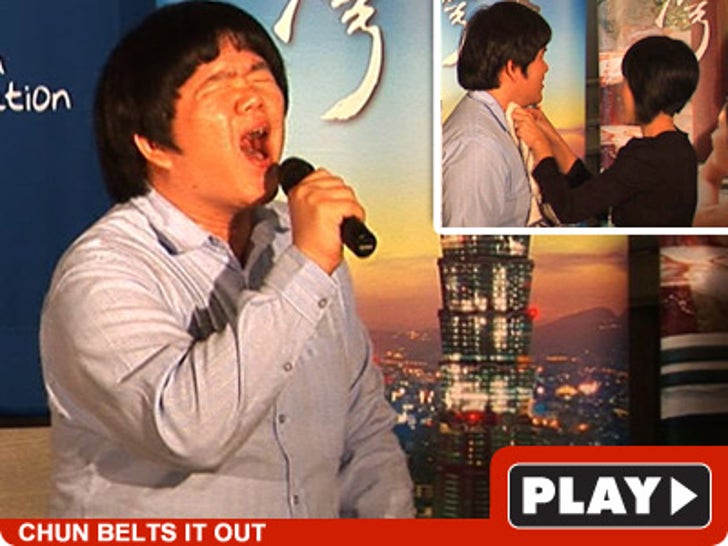 The Taiwanese Whitney Houston has brought his act to Los Angeles -- along with a personal sweat wiper who toweled him off after a sweltering performance at Dodger Stadium.
Lin Yu Chun -- who became a YouTube sensation singing, "I Will Always Love You" -- busted out a song called "Taiwan Will Touch Your Heart" to promote Taiwan Day at Dodger Stadium.
Afterwards, dude answered all the questions we could throw at him ... in Chinese.
Chun ain't done with his American tour yet -- he'll be singing the National Anthem tonight when the Dodgers play the Detroit Tigers.