Nasty Breakup Between 'Bachelor' Jake and Vienna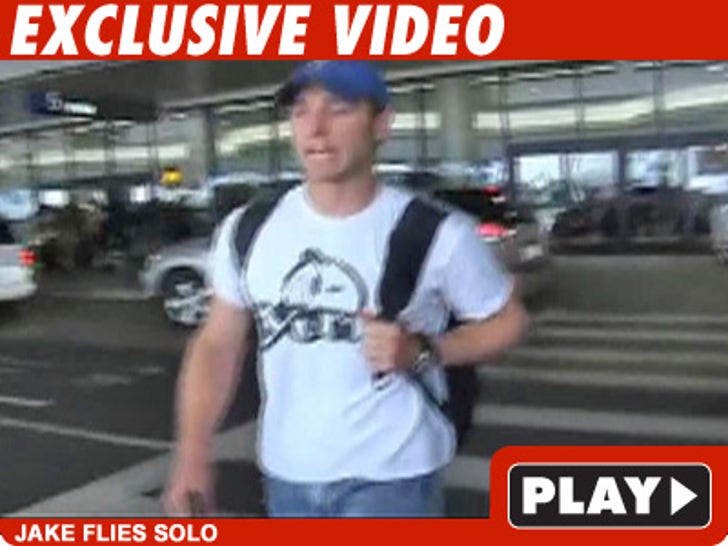 Here's what's official about the breakup between "Bachelor" Jake Pavelka and Vienna Girardi -- it's officially nasty, with Jake accusing his former fiancee of cheating and Vienna accusing him of being "a fame whore."
Sources tell TMZ the couple broke up during a phone call at around 6 last night. Sources connected with "The Bachelor" tell us Jake believed Vienna was cheating with Gregory Michael, an actor on the ABC Family show "Greek." Vienna has vehemently denied cheating on Jake via tweet.
For her part, sources say she pulled the plug on the relationship because she felt constantly abandoned for photo shoots and other media events. She's telling people, "Jake is a fame whore."
Jake proposed to Vienna during the finale of "The Bachelor" on March 1.
Vienna's stepmom, Lisa Girardi, tells TMZ her daughter actually moved out on Saturday, claiming Jake "is a total fraud," claiming "I think he picked her because she is a dramatic person and it was good for the ratings."
Lisa goes on to say, "In real life, they never kissed, didn't have a romantic relationship and he never told her that he loved her."
Lisa adds, when her stepdaughter left, she left a note, along with her engagement ring.
A rep for the former couple said, "Jake and Vienna have split. They appreciate the respect for their privacy at this time."
Nick Lachey -- Time to Ditch the Bachelor Pad
Nick Lachey is desperately trying to leave his bachelor days behind -- the famous ex-husband put his $6.8 million post-Jessica Simpson mansion up for sale ... and it is full-on awesome.
The Bel Air home is 5,214 sq. ft. ... has 4 bedrooms ... and it comes with one of the most baller pools we've ever seen.
No word if dumping the property has anything to do with Lachey's recent reunion with former MTV veejay and all-around jaw-dropping smokeshow Vanessa Minnillo -- but if anyone can get a man to sell off his bachelor's paradise, she can.
Guess Who This Lil' Guy Turned Into!
Can you guess whose pretty little celebrity face got a nasty celebrity scramblin'?
Guess which stars are keeping cool by cutting their jeans and lettin' their legs out to get some summer sun!
Hollywood's Beachin' Blondes!
The only thing hotter than a teeny-weeny bikini this summer is one of these smokin' blonde babes.