LeBron James -- I'm In Miami, B*tch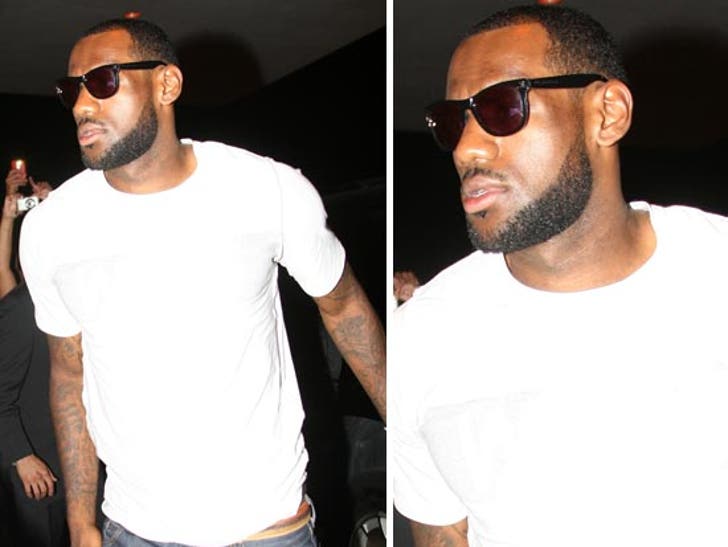 Hours after screwing the city of Cleveland like a cheap hooker, LeBron James arrived in Miami early this morning ... to a chorus of cheers from the only people who still like him.
Fans went crazy when he landed around 2:30 AM today, showing up at the W Hotel after flying via private jet.
Flying private is an act of cowardly betrayal against the good people of the commercial airline business.