Anna Nicole Prosecutors: Don't Tell Jury About Sex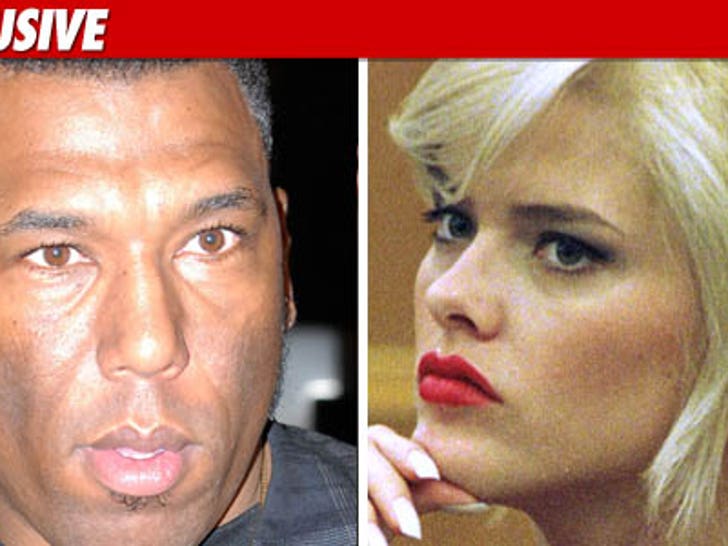 Prosecutors in the Anna Nicole Smith drug conspiracy trial want to exclude evidence we haven't heard before -- that Anna's bodyguard was having an affair in the hotel where the bodyguard's wife found Anna dead in the bed.
According to docs, bodyguard Maurice Brighthaupt, aka "Big Moe," was having an extramarital affair with a woman at the Seminole Hard Rock Hotel & Casino when Anna died. How, you ask, do prosecutors know? Turns out when detectives were checking surveillance and other video evidence, they saw the telltale footage.
Prosecutors say "Big Moe" was familiar with Anna's meds as well as defendants Howard K. Stern and Dr. Khristine Eroshevich.
Prosecutors claim, "The affair is not relevant in any way to any of Brighthaupt's observations."
"Big Moe's" wife is the one who called 911.