Reggie Bush -- I'm Forfeiting My Heisman Trophy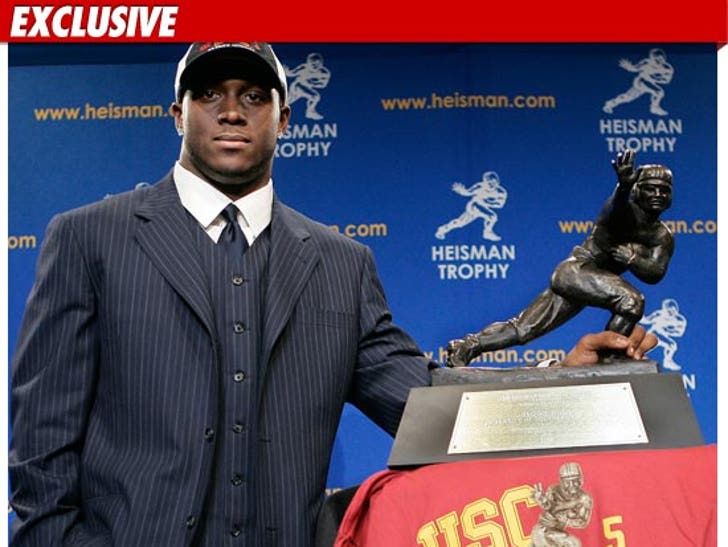 Reggie Bush is gonna have a lot of free space on his mantle -- because the disgraced former USC running back says he's decided to "forfeit" his 2005 Heisman Trophy.
Bush just released a statement through the New Orleans Saints in which he explains, "Each individual carries the legacy of the award and each one is entrusted with its good name ... It is for these reasons that I have made the difficult decision to forfeit my title as Heisman winner of 2005."
Bush added, "The persistent media speculation regarding allegations dating back to my years at USC has been both painful and distracting. In no way should the storm around these allegations reflect in any way on the dignity of this award, nor on any other institutions or individuals. Nor should it distract from outstanding performances and hard-earned achievements either in the past, present or future."
Just a few days ago, Reggie clamped up when we asked him about the Heisman controversy in New York.

FYI -- Bush is the first player to ever return the award.
Reggie's decision comes in the wake of a report that the Heisman committee was going to strip him of the title in the near future.
UPDATE: Bush is already addressing the issue on his Twitter page -- saying, "Now that this is behind me I look forward to the future and winning more awards and championships here in New Orleans! Who Dat!"