T.I. -- I Will Keep in Touch with Suicidal Man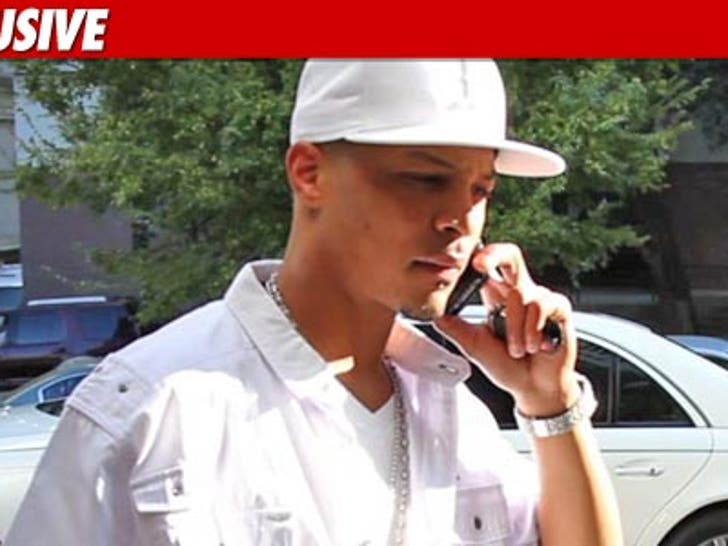 Rapper T.I. tells us he has "every intention" of staying in contact with the suicidal man he talked off the ledge of a 22-story building in Atlanta yesterday ... telling us he's determined to help the guy "get better."
TMZ spoke with T.I. ... who tells us he first heard about the jumper on the radio and, "It summoned my heart, my spirit. I said to myself ... I gotta help."
T.I. says he then proceeded to go to the scene ... and explains, "I just asked the officer if there was anything I could do to help resolve this peacefully."
The cops told the jumper that T.I. wanted to talk to him ... but the jumper didn't believe it at first, so "to assure him that it was really me they recorded a video message on the cop's cell phone and took it up to him ...15 minutes later the guy came down peacefully."
T.I. says he told the man, "I want to speak to you, and that it's not that bad. I'm willing to do whatever it is to help the situation, but I can't do that unless you help me help you."
Once the man agreed to move from the ledge to the lobby, T.I. says he told the man, "No matter how bad things get they get better ... if you unplug the game then you don't get extra men ... when it gets bad, you feel bad, but it can get better."
T.I. insists he wants to stay in touch with the man -- saying, "I'll do anything I can to help things get better."
As we previously reported, the suicidal man was taken into police custody -- but we're told authorities are not expected to press any charges against him.