Data in 'The Goonies': 'Memba Him?!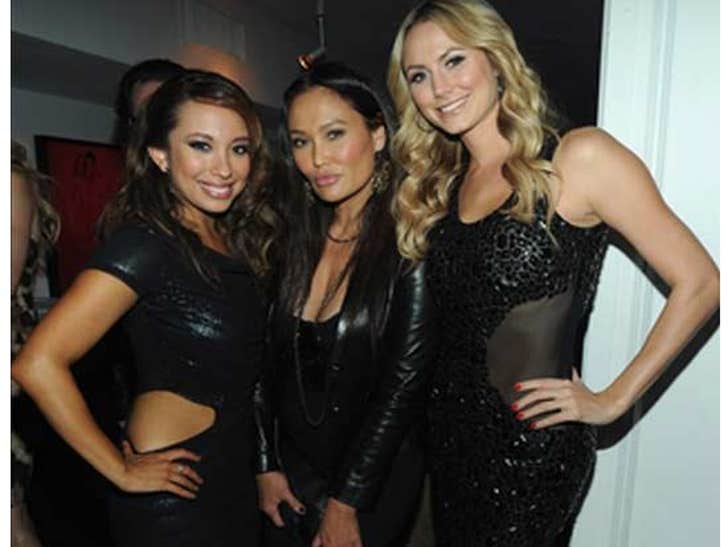 Jonathan Ke Quan made it big as Data in "The Goonies" and Harrison Ford's sidekick Short Round in "Indiana Jones and the Temple of Doom." Guess what he looks like now!
"Dancing with the Stars" Turns 200!
"Dancing with the Stars" had its 200th episode last night -- and the show celebrated by gathering contestants from all 11 seasons for one giant party!
Winners Drew Lachey, Emmitt Smith, Apolo Ohno, Helio Castroneves and Kristi Yamaguchi, plus former celeb hip-shakers like Erin Andrews, Sabrina Bryan, Kelly Osbourne, Stacy Keibler, Joey Lawrence, Lisa Rinna and more all attended the bash at Blvd 3.
Bristol Palin, who had the lowest score after last night's episode, was at the party as well -- check back later tonight after the elimination to find out if she'll stick around another week!
(Which they AREN'T) they might look a little something like this!
Selena, Justin, Will and Jaden -- Friday Night Lights
Justin Bieber photographed at a high school football game? Big. Bieber at a high school game with Jaden Smith? Really big. Bieber, Jaden and his dad, Will Smith? Huge. Bieber, Jaden, Will ... and Selena Gomez? Super duper OMG huge!
Selena and Justin -- who have been the subject of constant dating rumors -- joined Jaden and Will in Moorpark, Calif. on Friday night for Will's oldest son Trey's football game.
Trey's team won, 21-14, but we think more people were probably staring at the stands than watching the actual game.
Can you guess whose pretty puss got a nasty celebrity scramblin'?
Billy Joel's New Lady -- A Hull of a Woman
Billy Joel rocked the boat with his maybe girlfriend earlier this week -- taking her on a pimp-ass yacht ride down the Hudson River in upstate New York.
According to reports, the mystery woman is an exec at Morgan Stanley in NYC -- so girl obviously has experience hitting the mother lode.
As for the boat -- "Captain Jack" was not at the helm ... we hope.
What's the Big Frigin' Difference?!
Don't let David's dreamy face distract you -- 'cause you've got some differences to spot!
**HINT -- There are THREE differences in the above photograph!**